Merger, Acquisition, and Divestiture Support
We provide commercial due diligence assistance to management for the evaluation of risks and opportunities associated with merger, acquisition, and divestiture activities for the power and utilities industry. We work with management on the ground to share our in-depth industry knowledge and operations experience to quickly and cost-efficiently identify and address the key issues facing your project.
We typically perform the following activities in our support of mergers, acquisitions, and divestiture projects: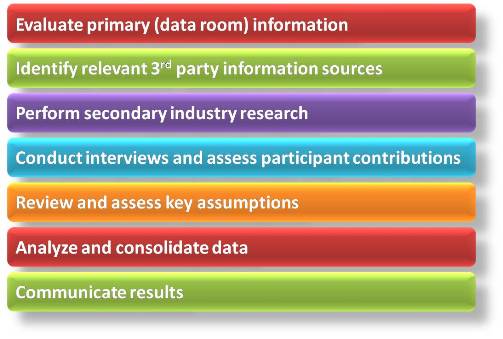 While each due diligence engagement is dependent on the specific industry segment, the following represents a sample of the commercial due diligence work we have performed recently for the power and utility industry:
Nuclear service provider – We provided industry business and technical support to a potential buyer of a nuclear support services business. Our work included review of the nuclear and conventional power plant operations, outage, and decommissioning management. In addition, we helped management develop a detailed view of the current state of the labor outsourcing market environment and competitive landscape, as well as nuclear plant owners outsourcing models and vendor selection criteria.


Transmission services company – We developed risk based value assessment models to determine the expected free cash flow for various business scenarios related to the acquisition of an international transmission services company.


Purchased power agreements

– Our people worked with management to develop a detailed stochastic financial, market, and operational analysis model for purchased power agreements (PPA) offered as a part of the acquisition of a generation facility.